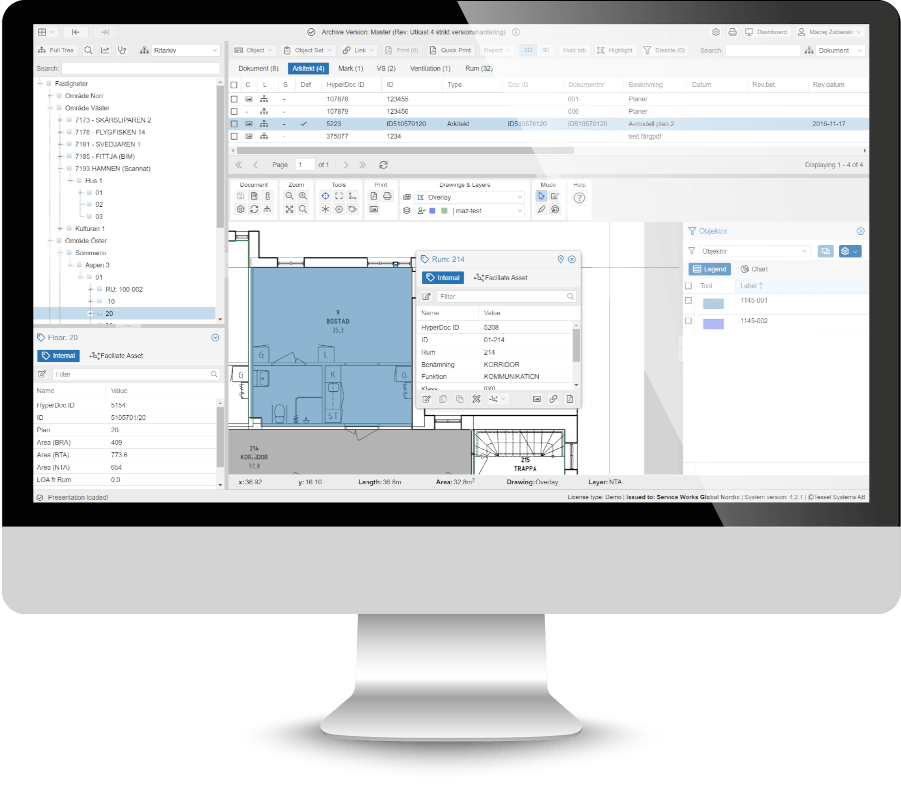 BUILDING INFORMATION AND DRAWING MANAGEMENT
HDC FM is a visual information system used primarily in Facilities Management .
It helps to organize vast amounts of information from models and drawing in a simple to use, unified online system.
Our main goal and vision is to develop a unique, extremely flexible platform that will combine data from multiple, virtually incompatible sources. To name a few, HDC FM integrates data from BIM, scanned drawings, FM systems via Fi2 or IFC standards, Excel, CAD Files, GIS & Map systems. All of this data is easily accessible via single web application that provides desktop like performance and productivity, without plugins or additional software required by end users.
Flexible nature of HDC makes it a "Swiss army knife" capable of managing floor plans, apartments, spaces, equipment but also area outside building, like tree inventory or parking spaces.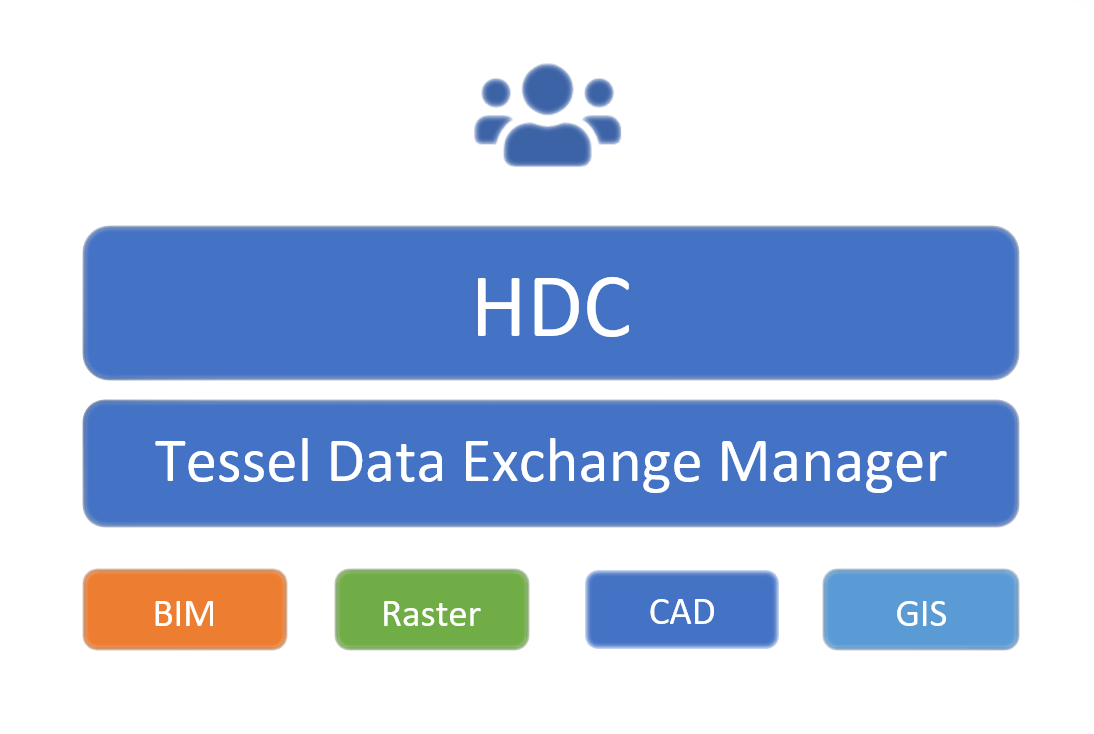 MANAGE, PUBLISH AND PRINT DATA FROM EVERY POSSIBLE SOURCE INCLUDING BIM, CAD OR SCANNED DRAWINGS
HDC FM is built around a Uniform Management Principle. It simply means that whatever is the source of your data, you can manage it in the same uniform way. BIM models obviously provide enough data to create active models and data presentations. In our system, the same functionality can be obtained even from scanned paper drawings with the active overlay and metadata added on top.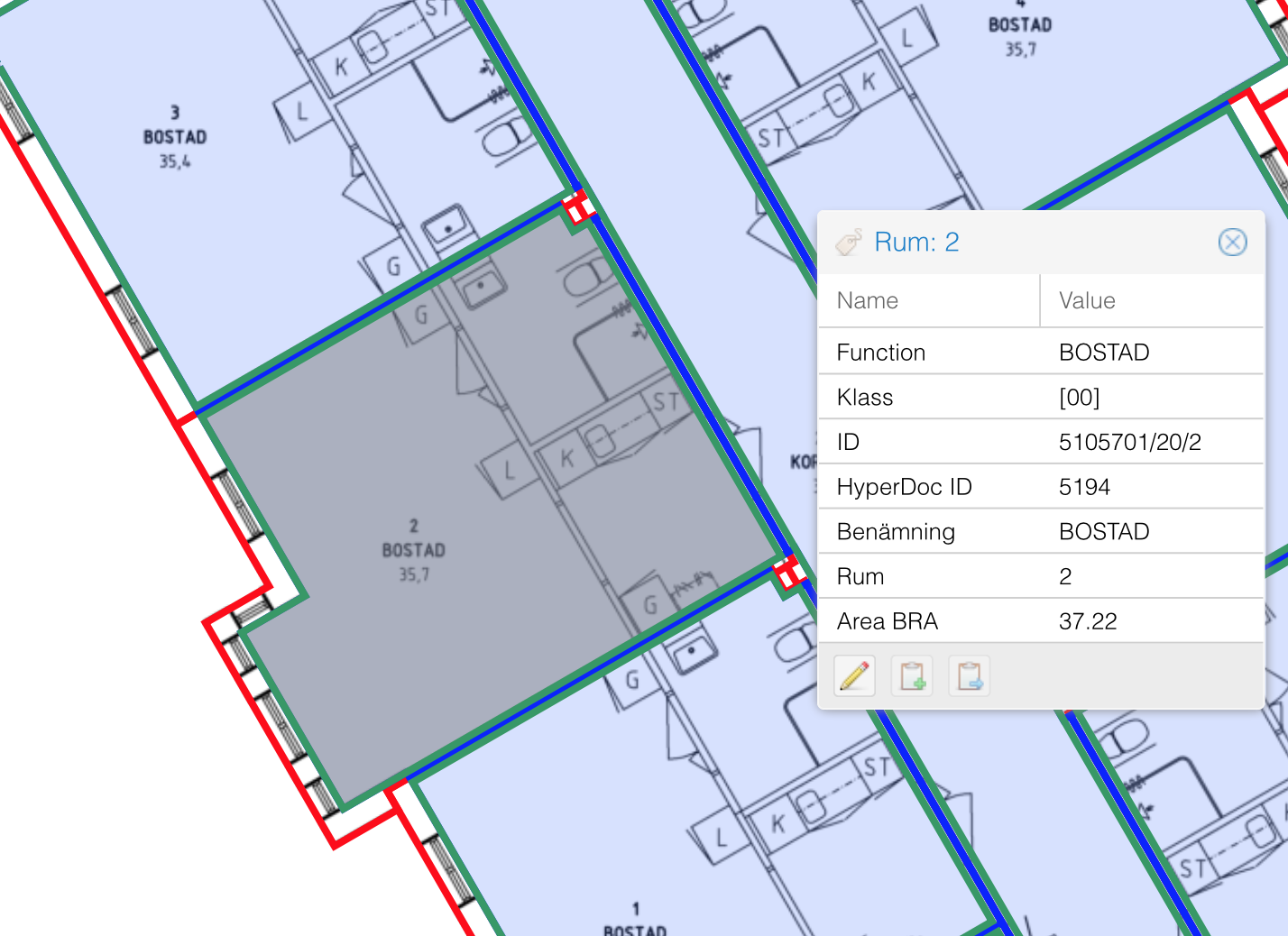 SPACE MANAGEMENT DIRECTLY FROM THE DRAWING
All objects presented on the drawing or model can be managed visually. Selected properties are presented by using color codes. Values from single object can be copied and applied to multiple objects via drawing selection. Changes in values are instantly reflected on the drawing so that changes can be easily validated by the user.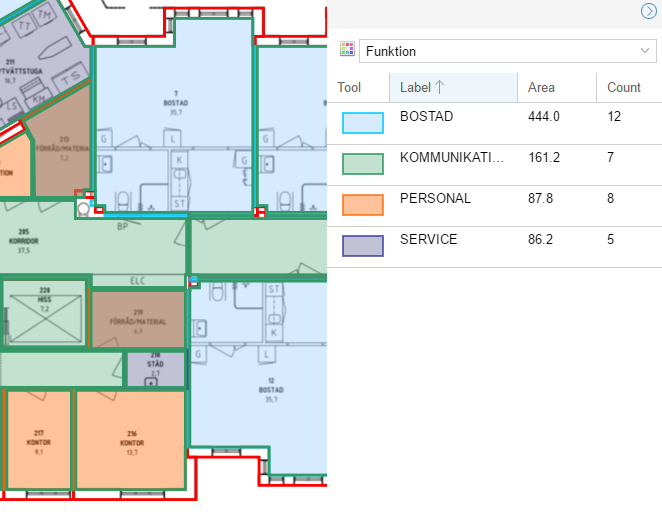 VISUAL FILTERS
Any data stored in HDC FM can be used for visual filters. Filter legend contains color and label as well as summary column like area and object counter. Filters can be both strictly predefined or generated automatically from available values. Tools Mapping can be used to always obtain the same colors for known values.
Possible usage scenarios vary from showing area type on the floor to tenants in the apartments and are virtually unlimited. Filters can also be based on live data from external FM systems or IoT sensors.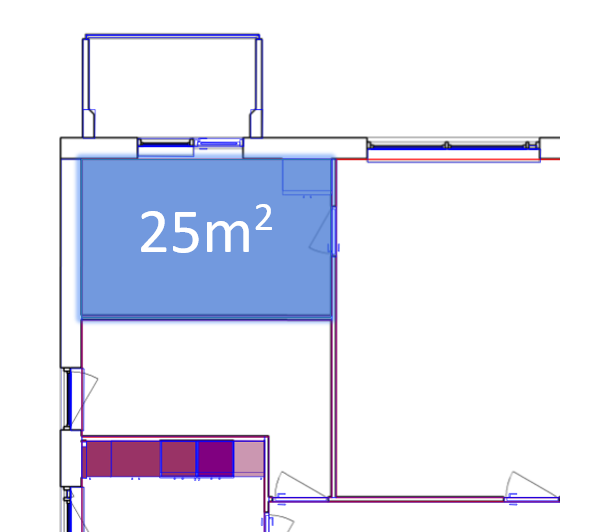 MEASURE & REDLINE
HDC FM offers easy to use measurement and redline tools. Redline can be performed without altering original drawing content. Redline content can be easily shared with other users.
A user has access to easy to use, dedicated measurement functions to check distance, area and angles.
PRINT
HDC FM supports flexible print system that includes template editor, macros and predefined components like scale ruler. Administrators can create template sets, assign to users and enable them to print any part of the documentation the way the need. Print can be stored as PDF document that complies with PDF-A standard.
Templates might contain multiple viewports that will be automatically filled in by required data, e.g. floor plan, apartment or building view. Template can also contain object information through macro functionality.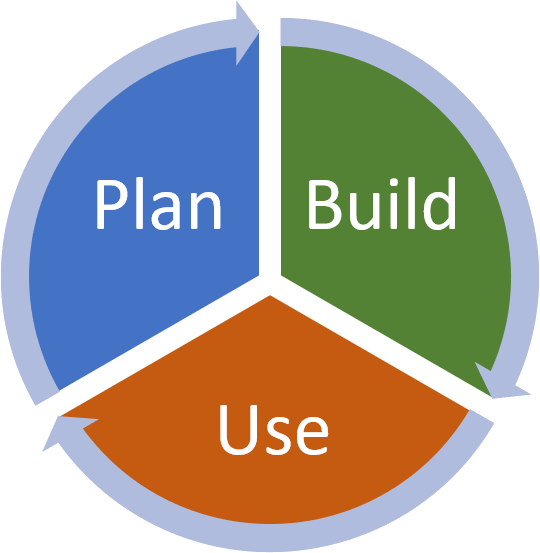 CHANGE MANAGEMENT
HDC FM offers a workflow based change management where users can indicate, directly on the drawings, what changes are needed. The change request is then managed by workflow transitions until the new data is imported into the system.
SEARCH & FILTER
Users have many ways to quickly find the data they are looking for:
Natural navigation through object tree (e.g. Building, Floor, Space, Document)
Quick Search – general and easy to use search
Advanced Search – visually build and save advanced search queries
Powerful data grid (shown on the image) with filtering and color coded lookup values.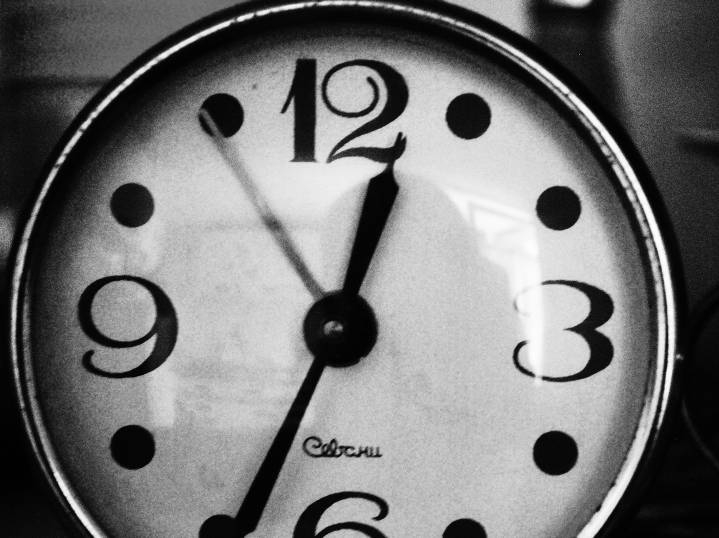 HISTORY & AUDIT TRAIL
HDC FM offers a unique ability to manage historical data or alternative data and provides full audit trail if needed.
HDC FM users have the possibility to:
Work with Master Archive that holds the read only sensitive data accessible for all users

Users can choose between Strict and Relaxed versioning and audit trail modes

Work with Drafts where changes can be made without disturbing content of the Master Archive

Discard or publish Drafts when they are ready for public access.

Prepare inventory works within a controlled Draft with visualization of changes.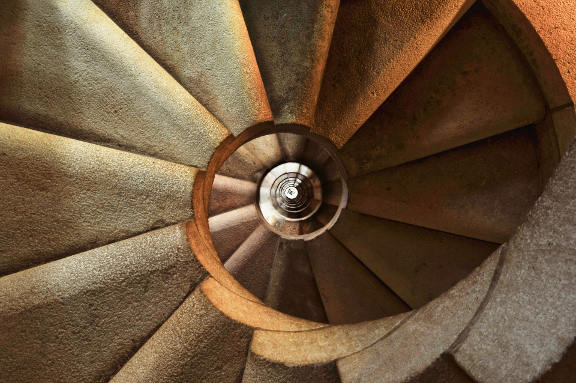 FLEXIBILITY
Almost every organization has its own specific solutions and data requirements. HDC FM flexible and powerful configuration system allows us to adopt to almost every requirement. Object types, their metadata fields, linking and presentation can be tailored to customer needs.
What's more, reconfiguration does not require any programming skills. All configuration details are performed through graphical interface. Existing systems can be reconfigured and extended without any data loss.
Those features allow HDC FM to be future-proof as well. It can accommodate and grow with your organization.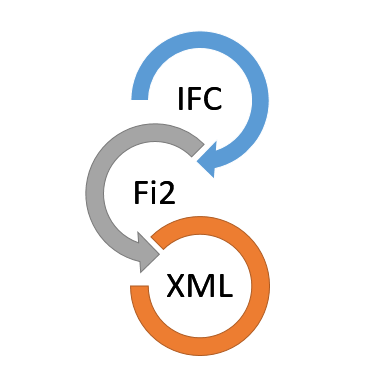 DATA EXCHANGE
HDC FM data exchange capabilities are extremely powerful. They are built around External Information Domain concept. A domain can be anything from data format to external system. Every domain consists of several key components:
Schema Translation of object types and metadata fields between external domain and HDC FM
Mapping of drawing layers
Object Identity Management (Master GUIDs)
Live Data-source Plugins for online data exchange
Those key features allow HDC FM to become a central information hub. All data can be normalized in one place, even if your data sources are potentially incompatible and use different schemas. HDC FM can be adopted by configuration alone to future standards and changed implemented in currently available ones.
ENTERPRISE READY SECURITY
HDC FM takes security and data access seriously. There are many levels of security settings available to system administrators. Our system supports industry standards for:
Single-Sign On / Sign Out
OpenID Connect, OAuth 2.0, and SAML
User Federation with LDAP or Active Directory servers
2 Factor Authentication with various security defenses
System administrators can control both system wide permissions as well as individual objects permissions down to single field.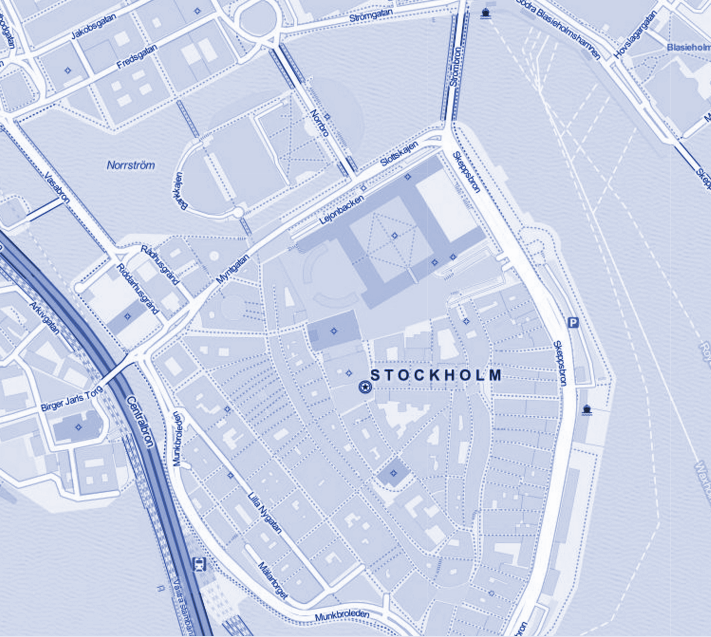 GIS INTEGRATION
HDC FM is all about easy access to data on every desk. We do not aim to replace powerful GIS systems, but they are overly complicated for everyday office use. Our system brings the necessary data in the same familiar web interface. Multiple standards are supported, including TMS, OSM, WMTS.
CUSTOMERS (HDC and HyperDoc)