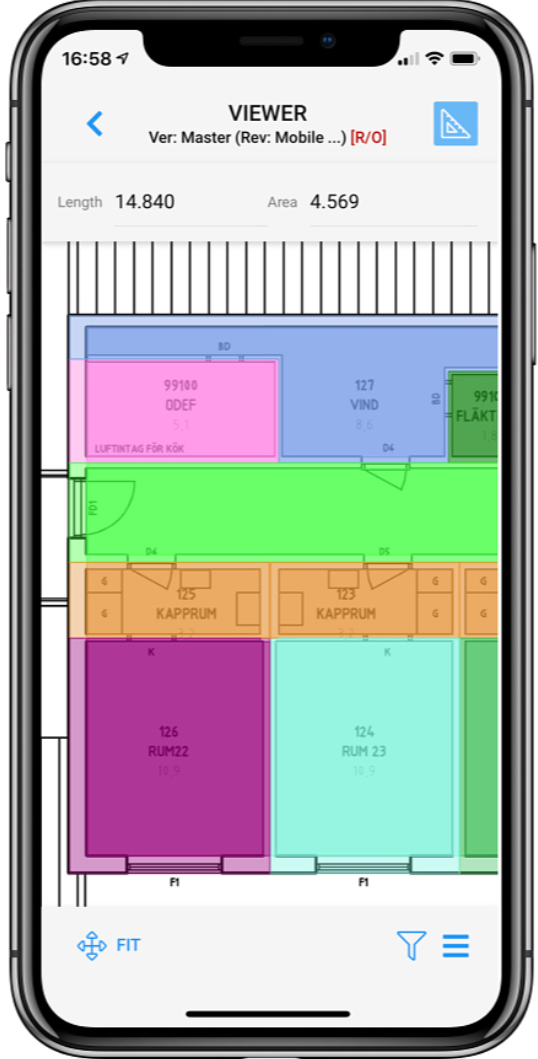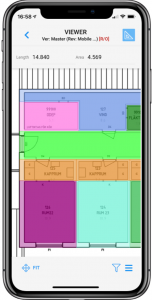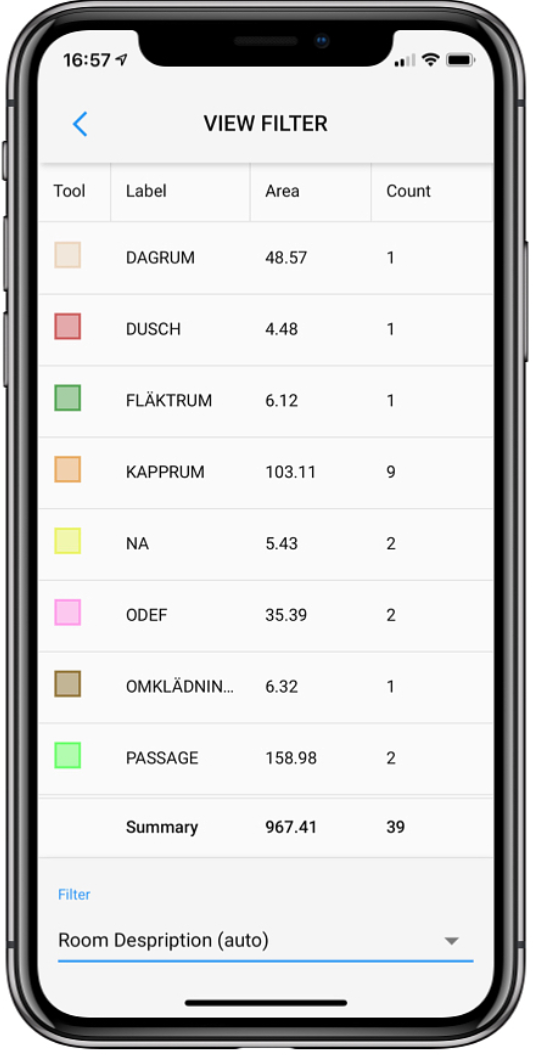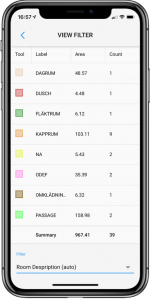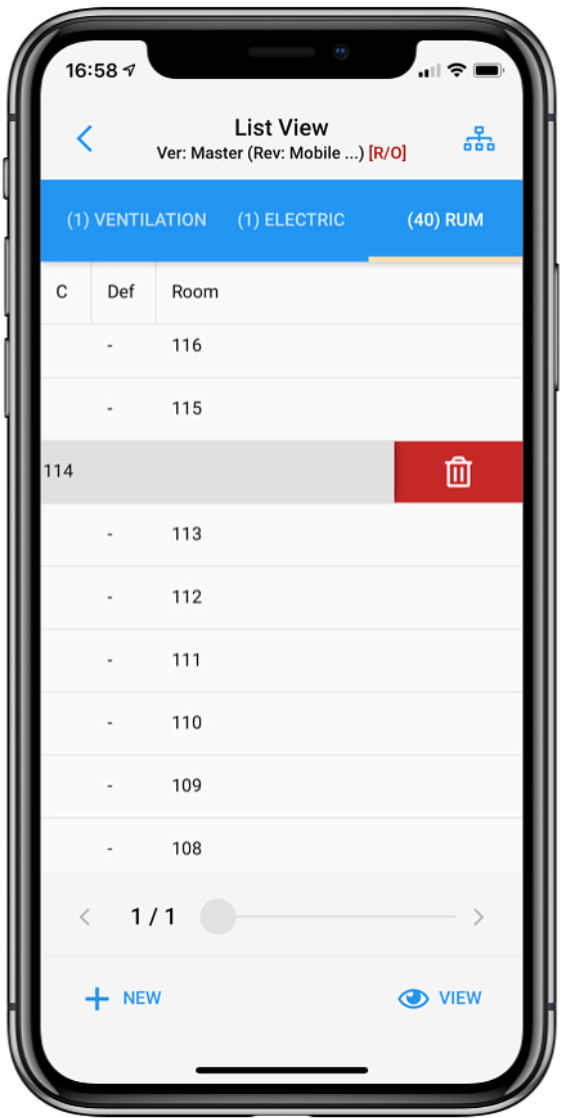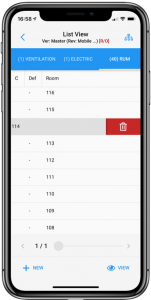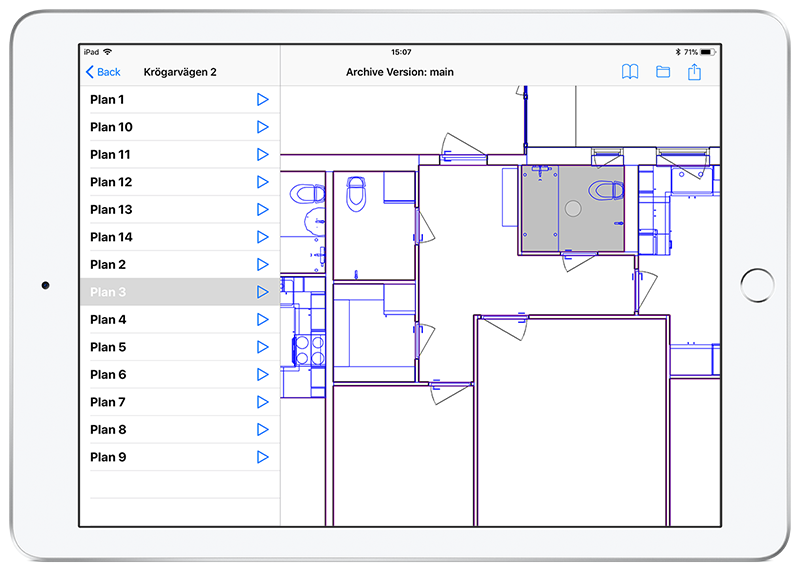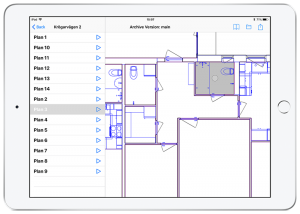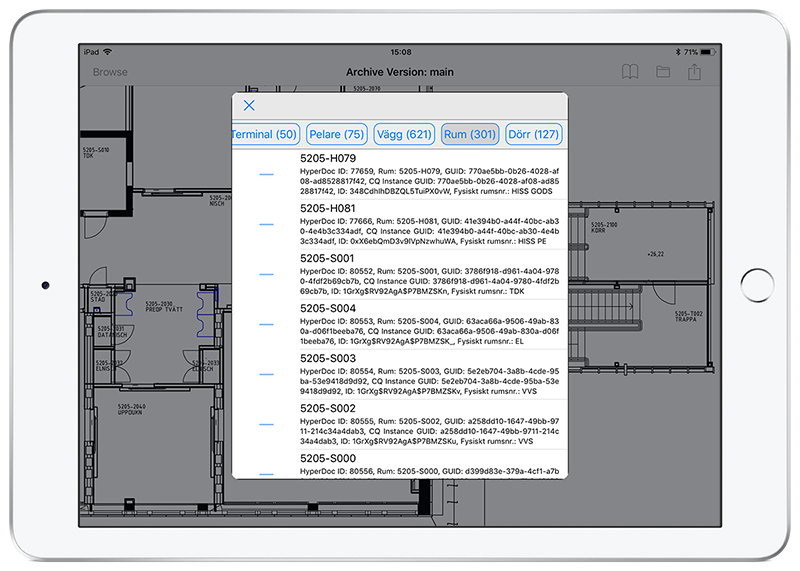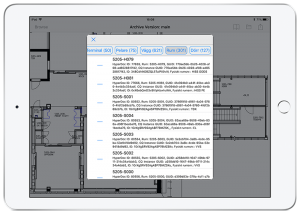 You can now access content of your HDC archive on the go!
Browse objects and documents

View active composite documents

One touch print to PDF using advanced templates

Edit object metadata and switch versions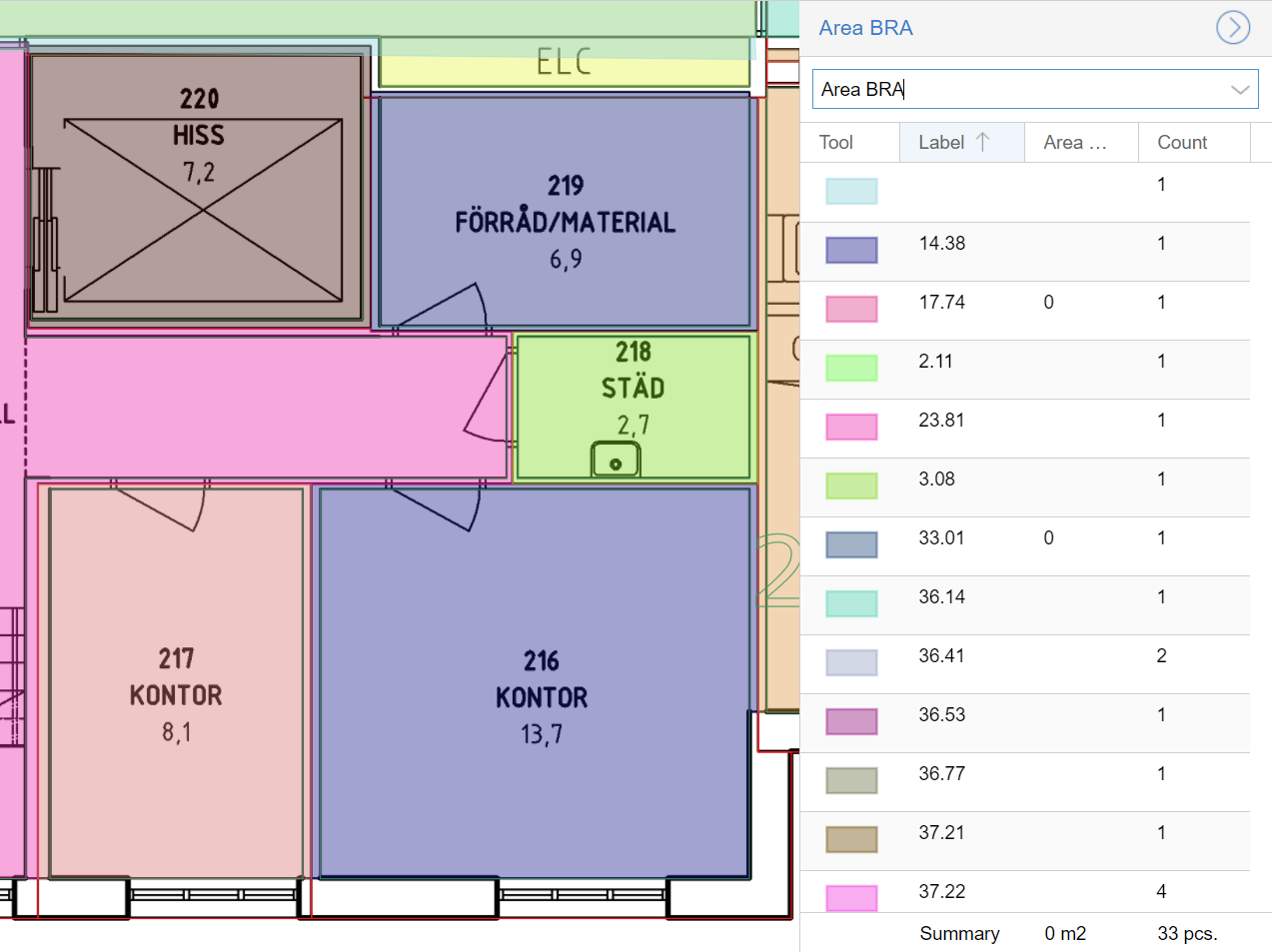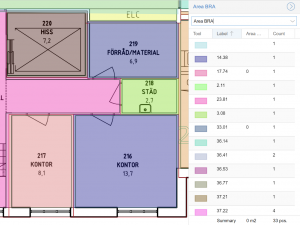 View color coded filters on the
drawings based on object properties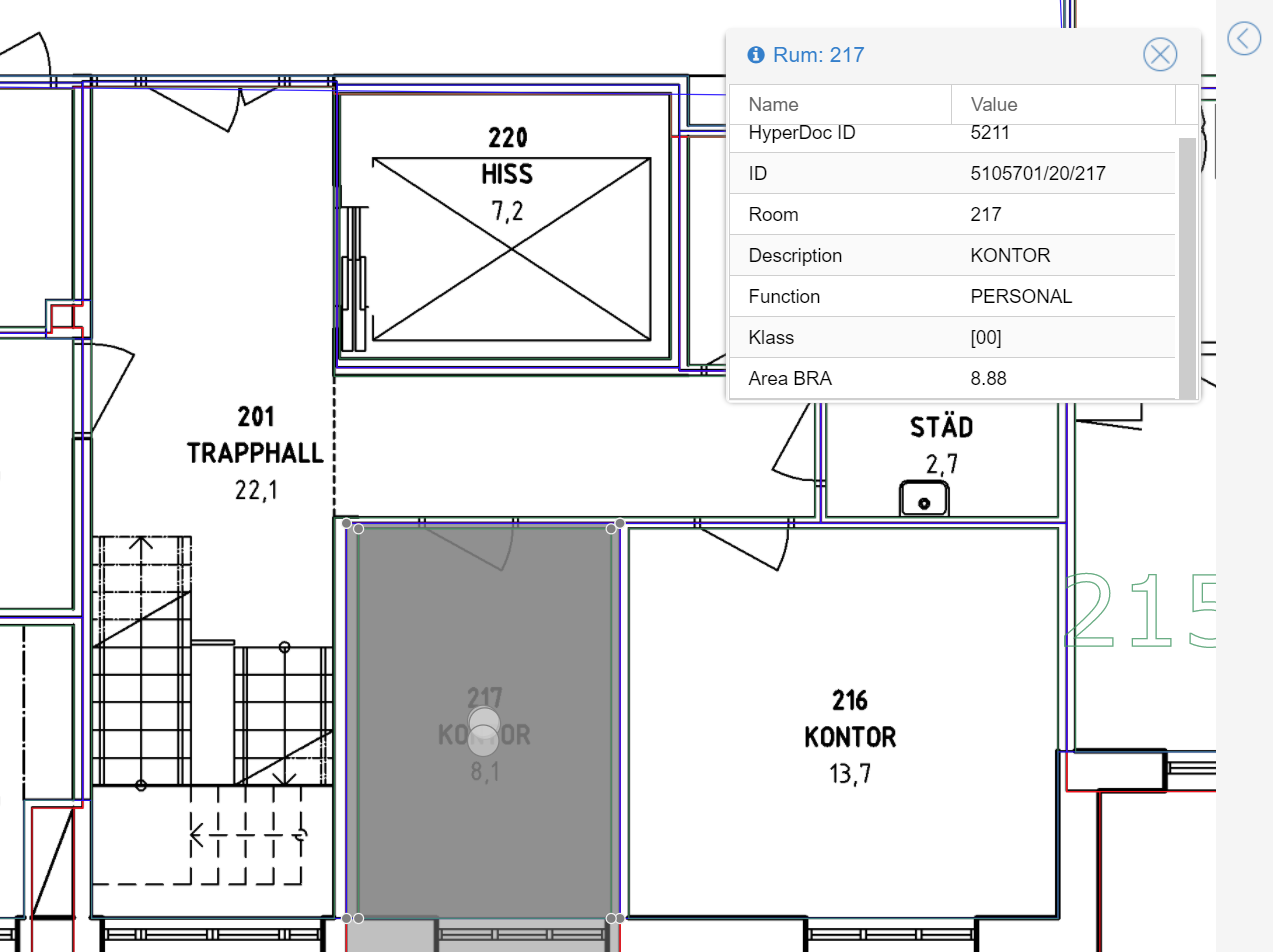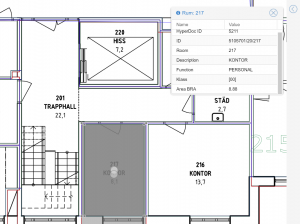 Select object on the drawing
to view more information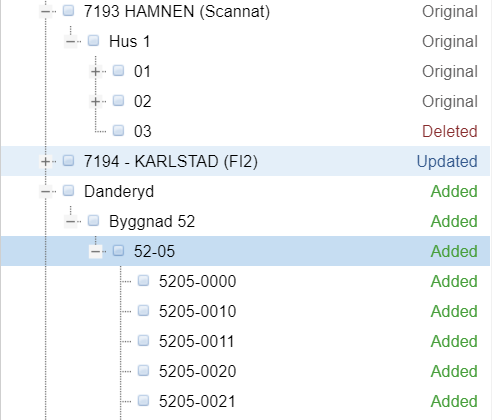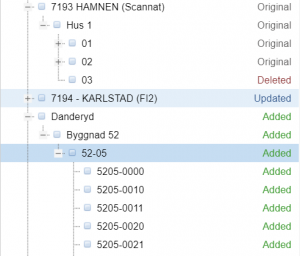 Changes to object can be stored on the server
within a Draft.
Changes visualization help to distinguish
modified records and accept them before publishing.